Wow! This is my favorite remodel to date!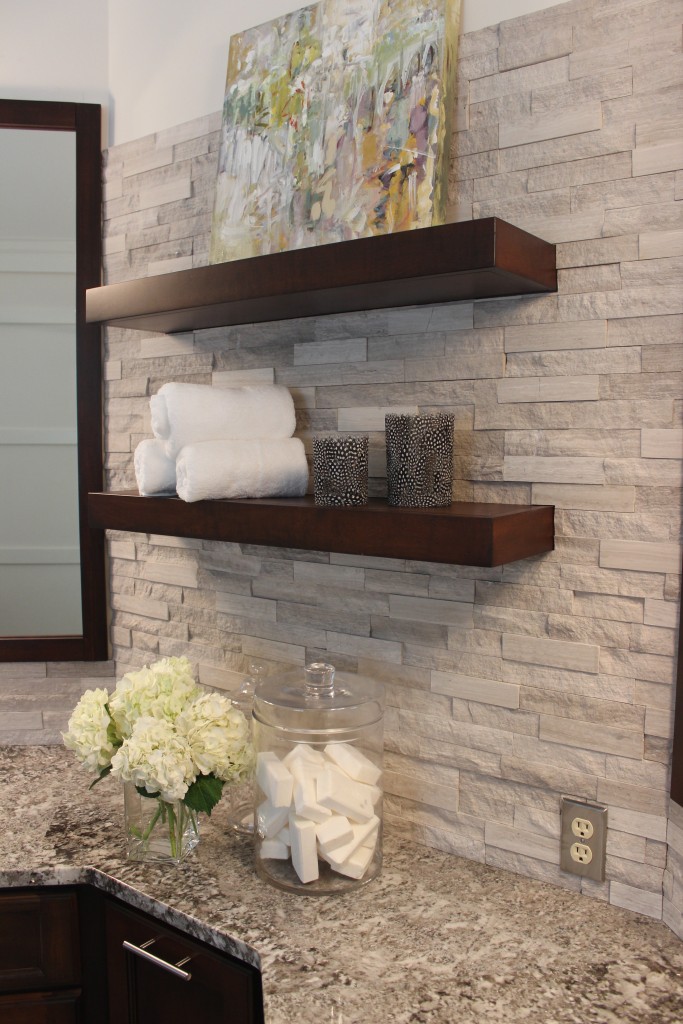 The tile selection may be my favorite part of this project,  maybe it is the granite, or the wall panelling, no, it's the floating shelves, or is the freestanding tub???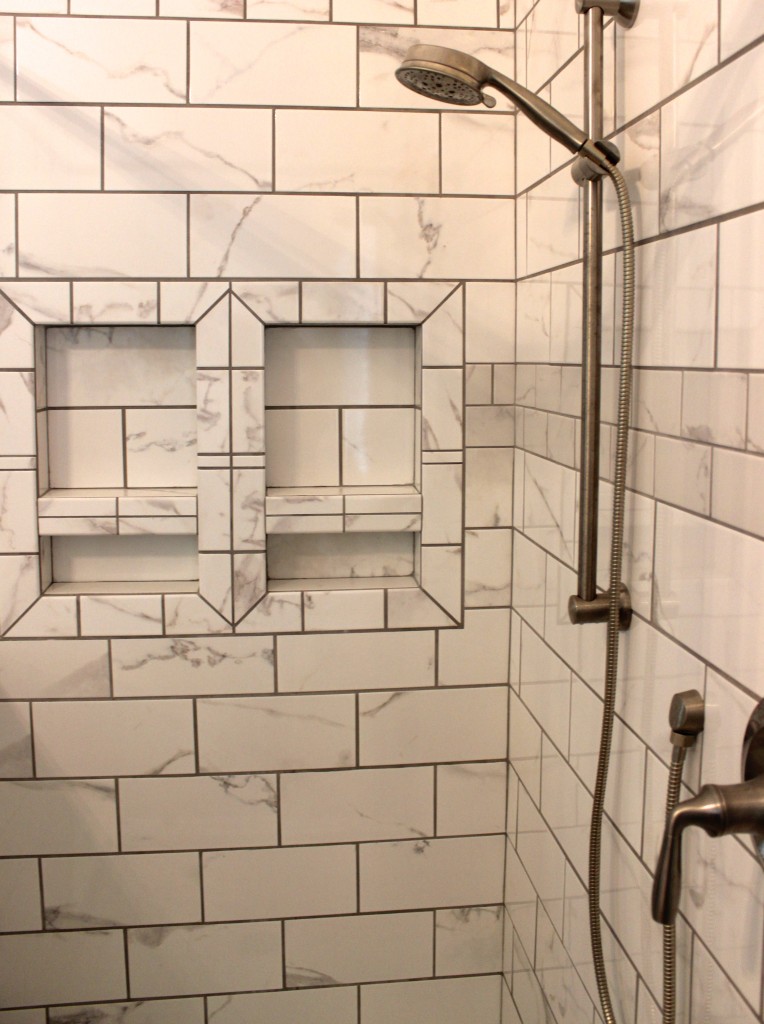 This floor…yeah, it's that fantastic!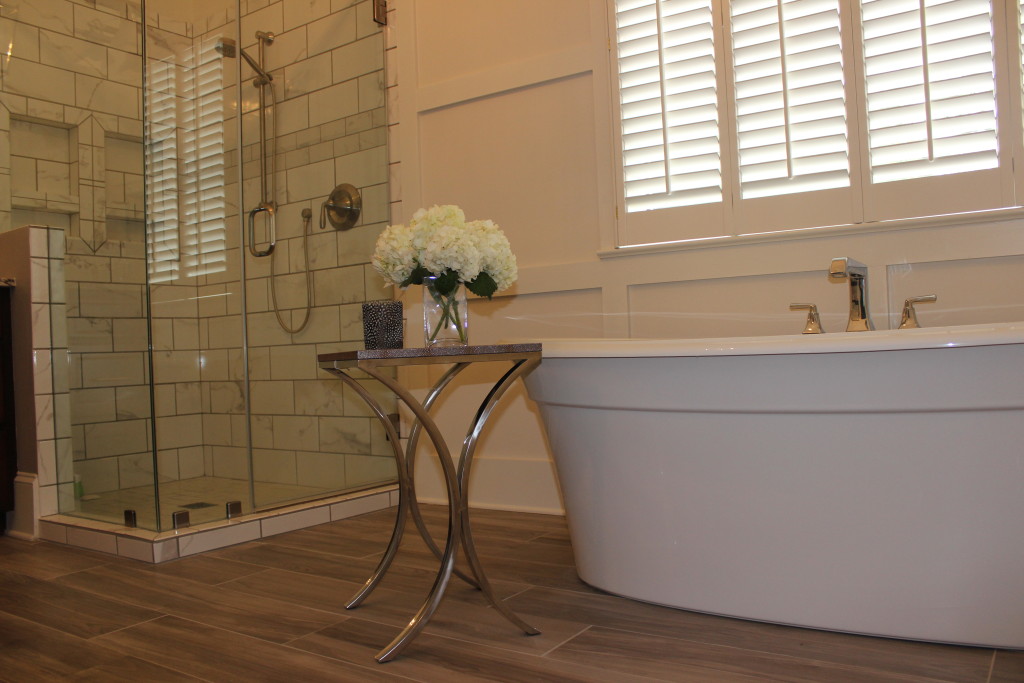 Check out the walls.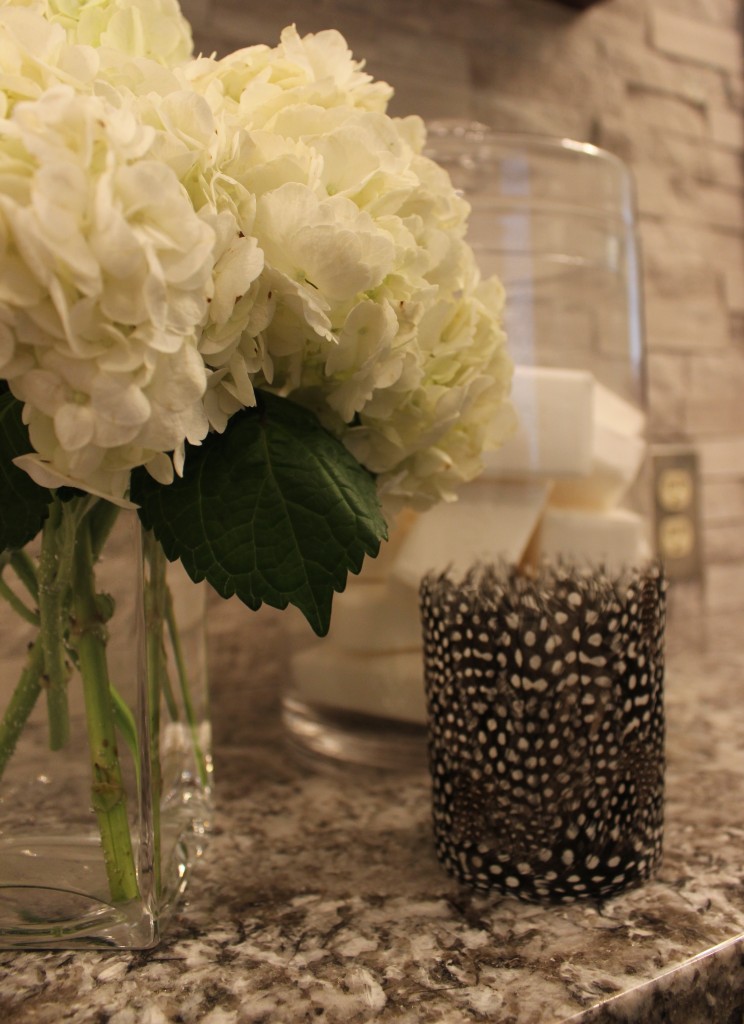 Details. Even in a bathroom there is a place for beautiful accesories!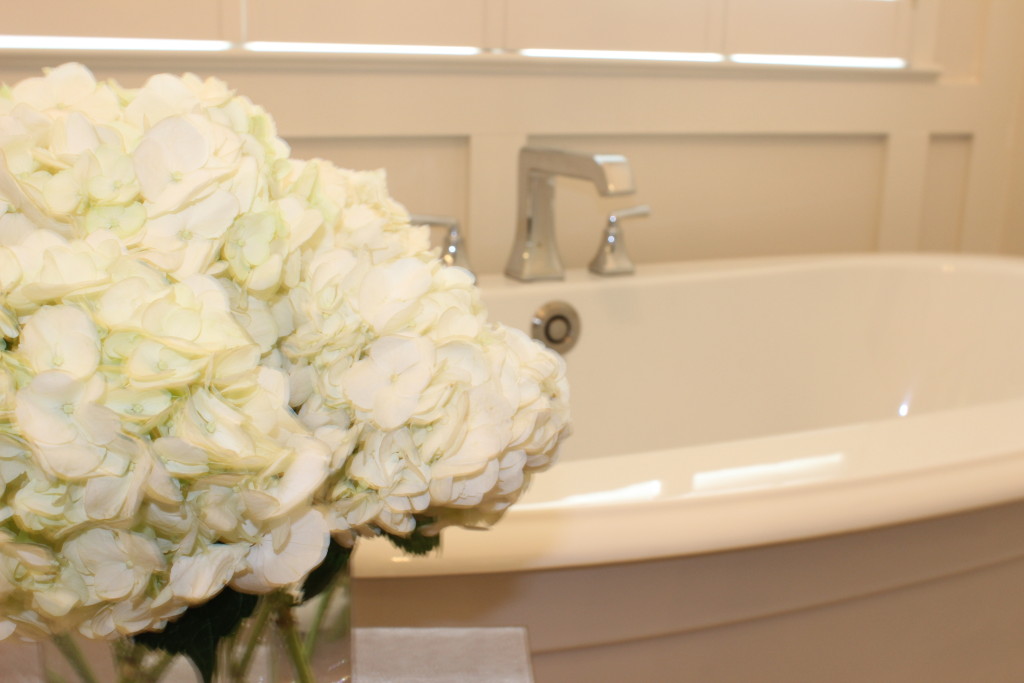 This tub makes we want bubbles and classical music.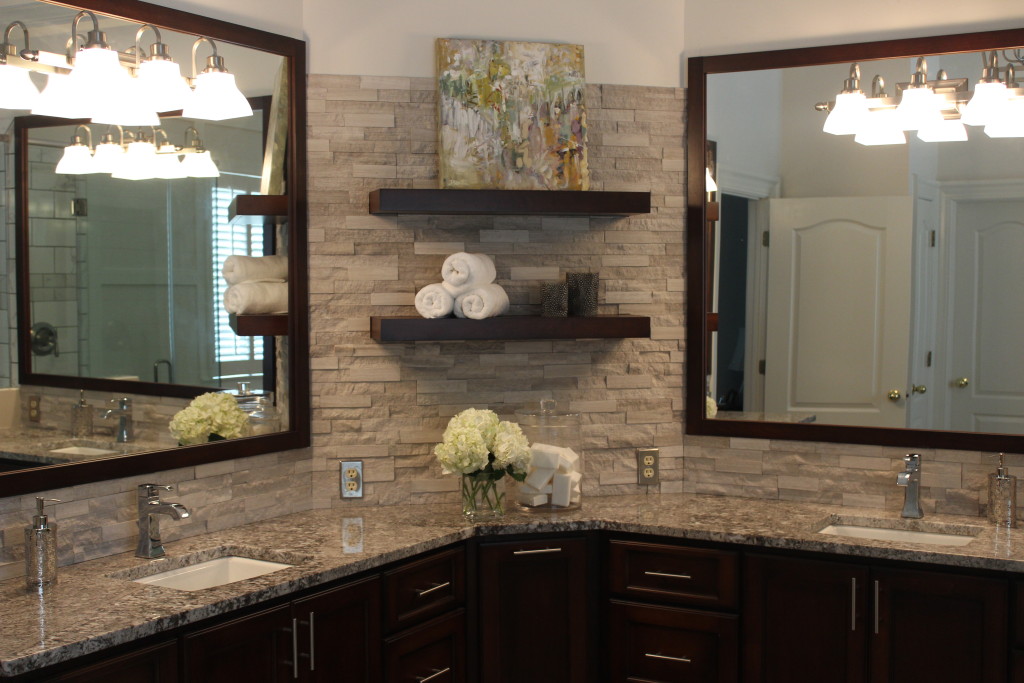 When I first met with my client she asked if I thought we could pull off a spa like bath. I think we nailed it.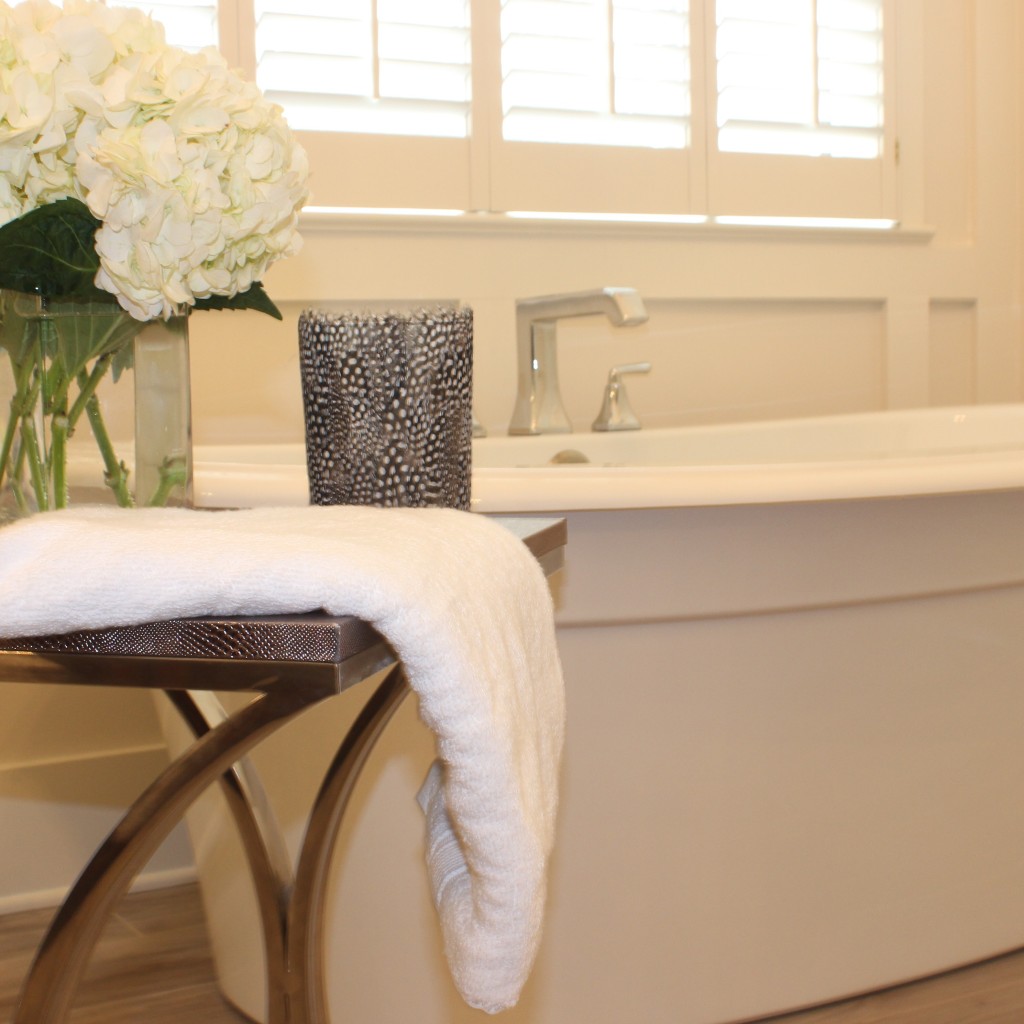 Are you ready to see the before pictures of this now that you have seen the after?I thought so…
Remember, in 6  short weeks this bath room went from dated to FAB!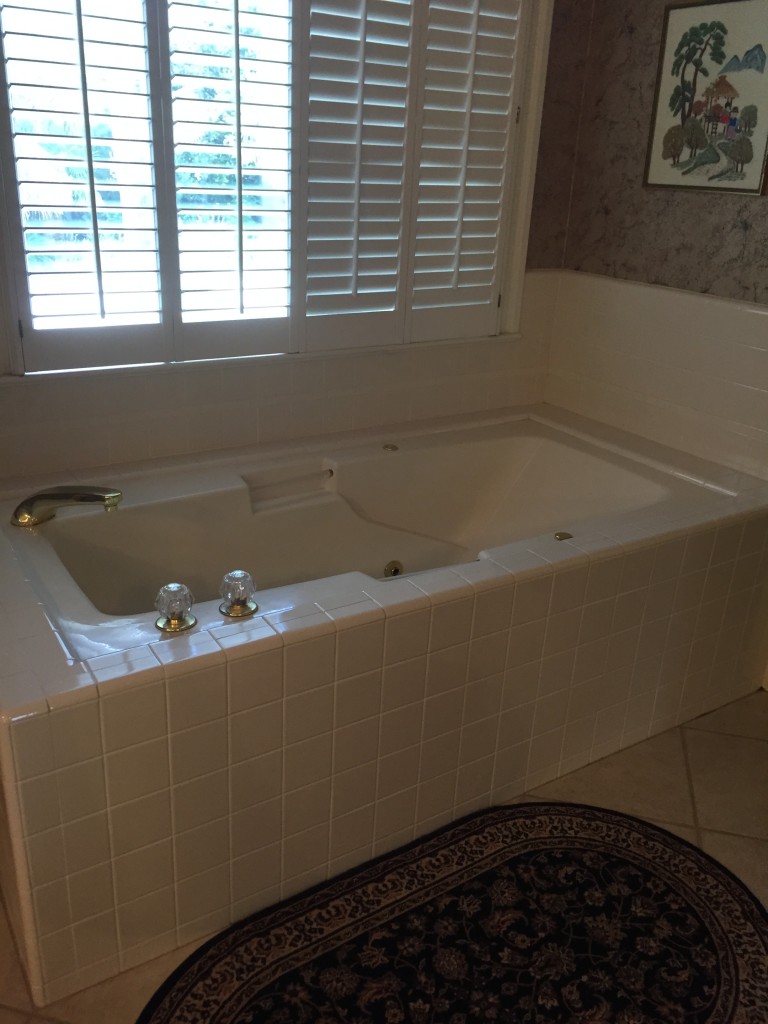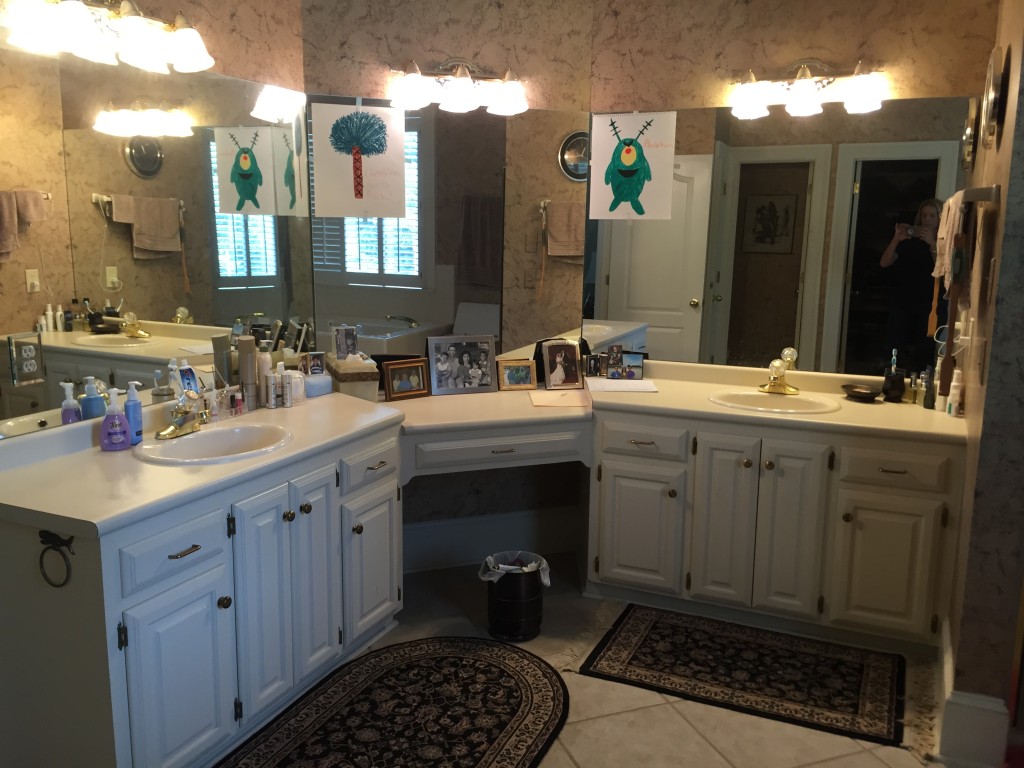 So so, so worth it!