If you know me at all, you know that I love Clemson and all things orange. However the circumstances of this project, and the opportunity to be a part of something this meaningful, led me to the heart of the University of South Carolina.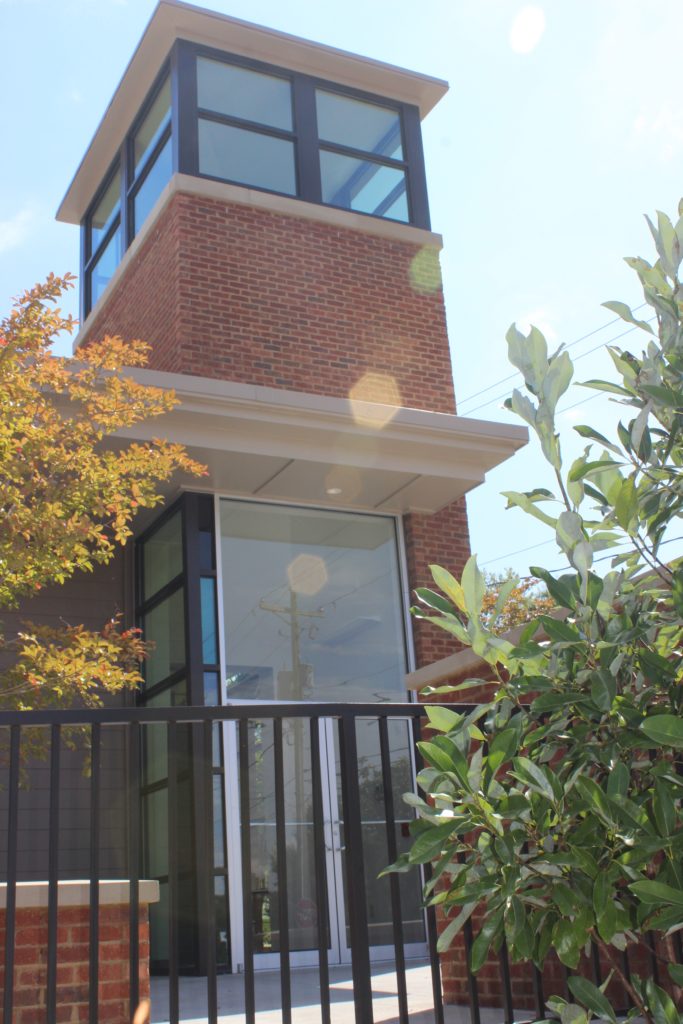 This is the Lighthouse! It is a part of Shandon Baptist church and is the new collegiate ministries building located in five points. This building and all that it stands for is in honor of a special college student lost to soon. The building, on Devine Street in Five Points, has already held group of over 200 college students since it's opening a couple of weeks ago.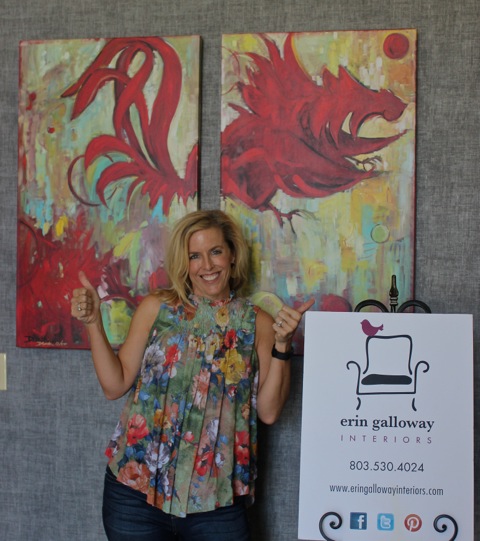 It is not everyday that you will see me smiling in front of a gamecock! This incredible painting by local artist Debbie Martin is a focal point as you walk in.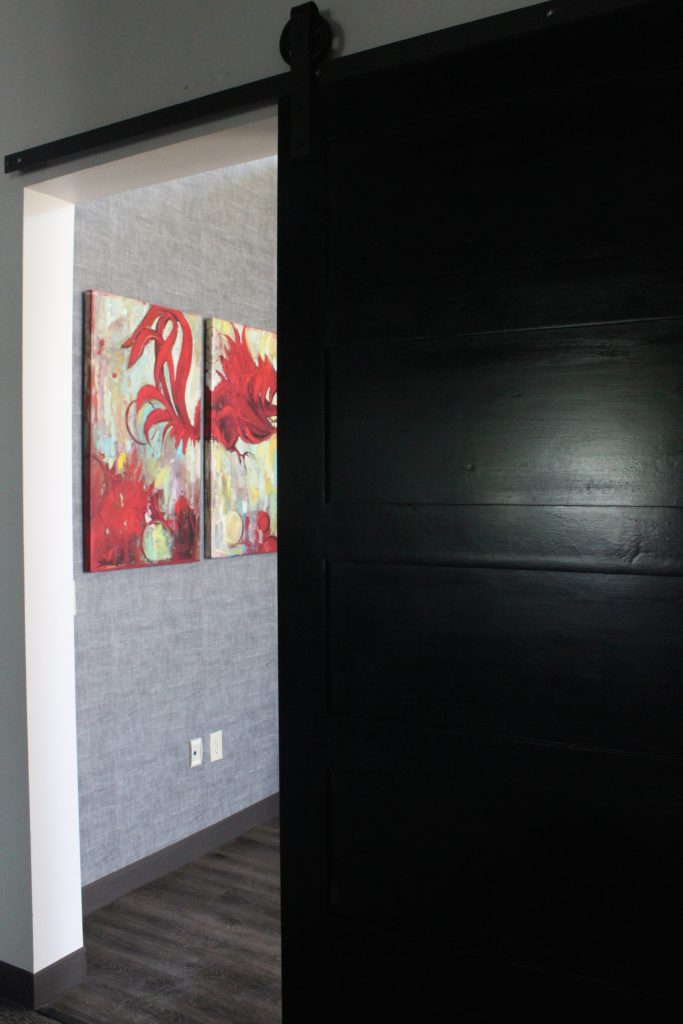 The building is a unique space with a central hall surrounded by gathering spaces. These barn doors, as well as garage doors, separate the spaces.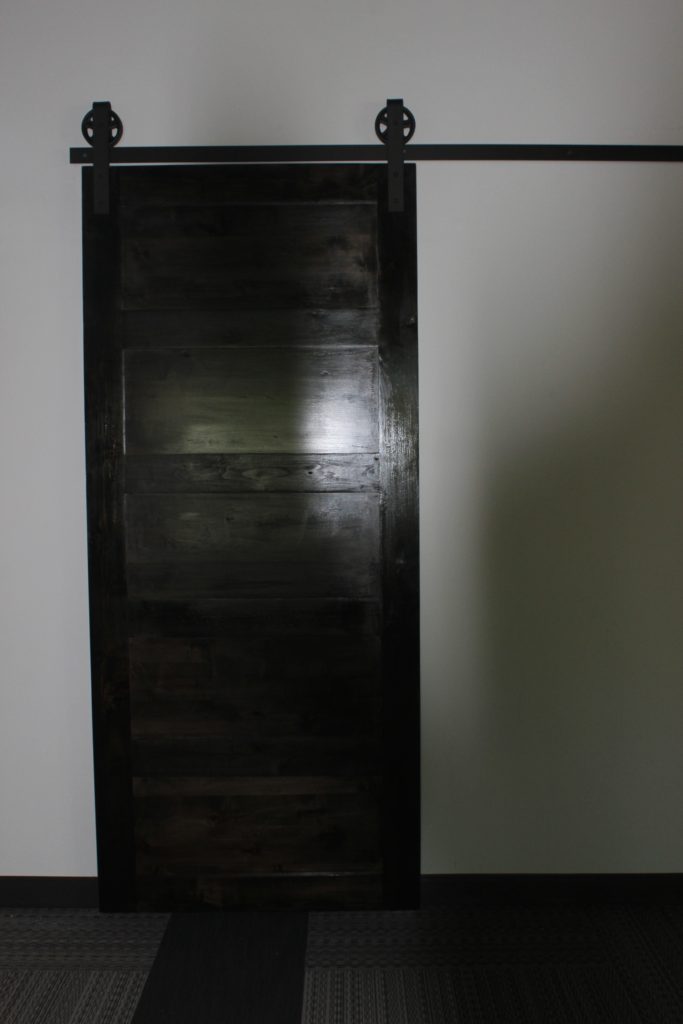 The garage doors are not only functional but they are pretty cool too!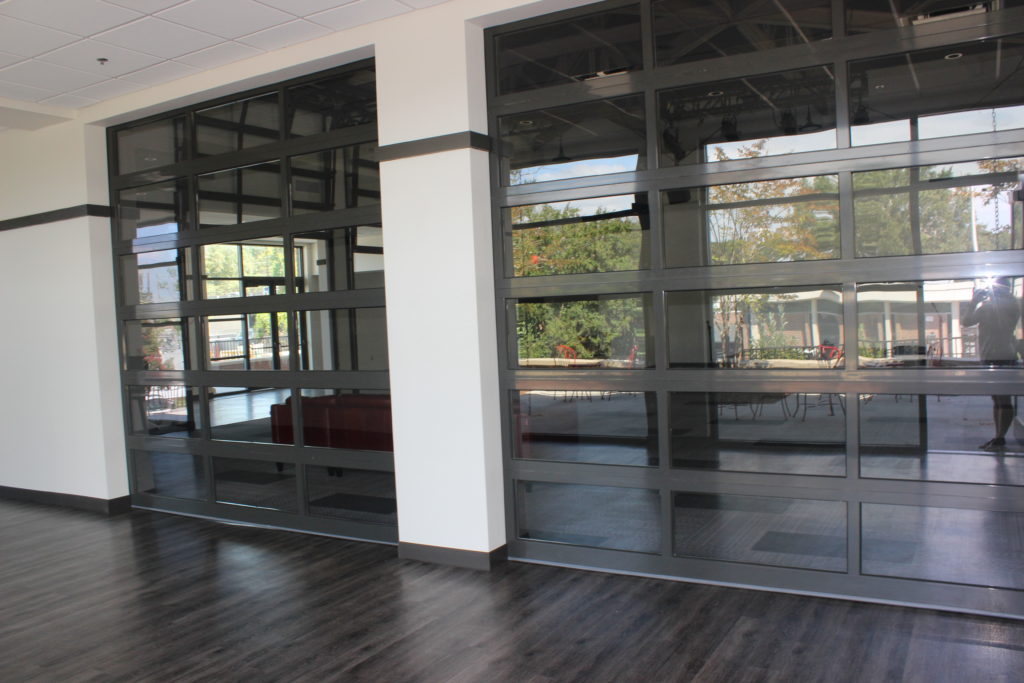 Sitting areas around the central hall are being used for as many as 200 students to study and fellowship.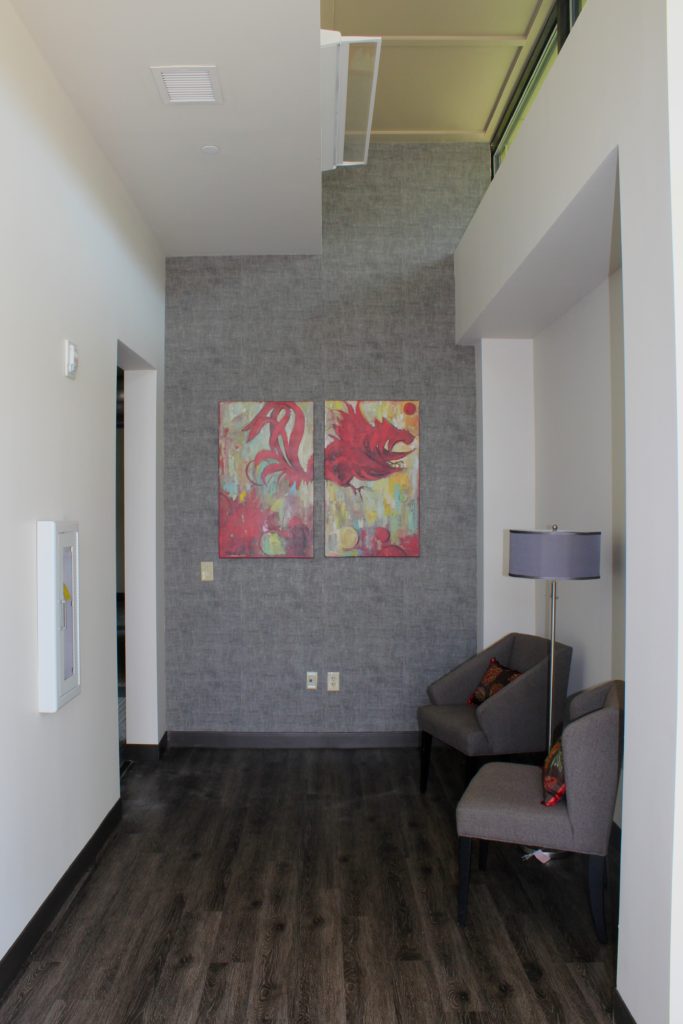 LVT flooring has come a long way over the years. This floor is really beautiful!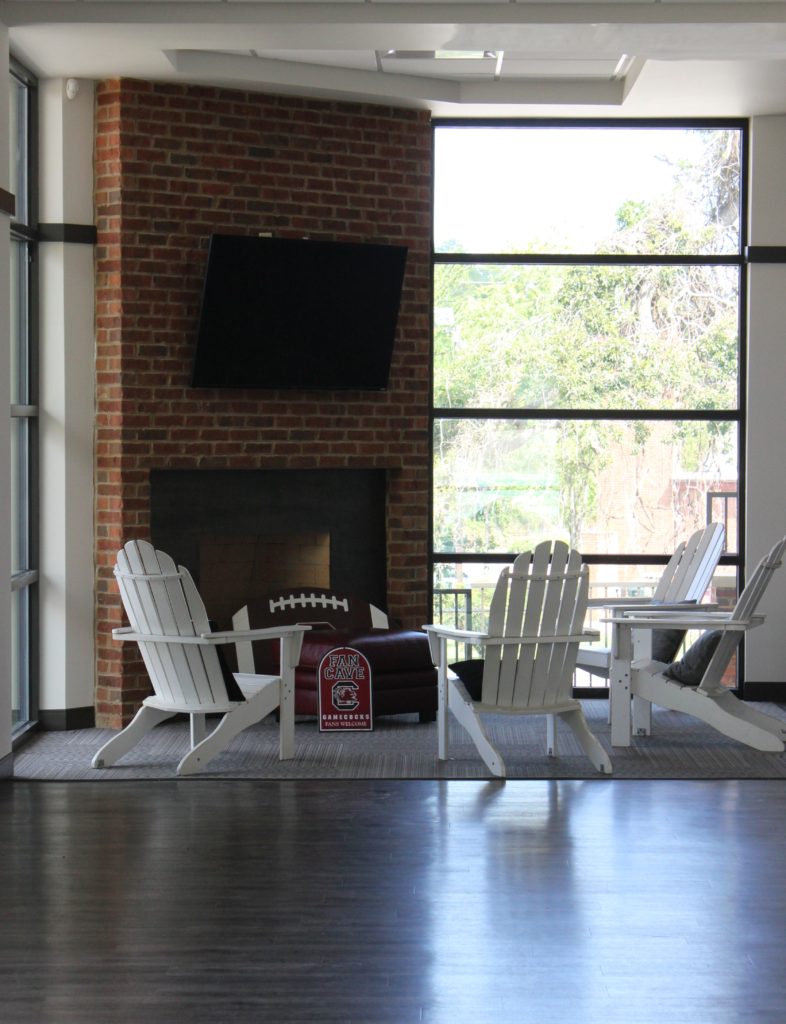 There are both indoor and outdoor fireplaces as well as several TV's for game day and for worship.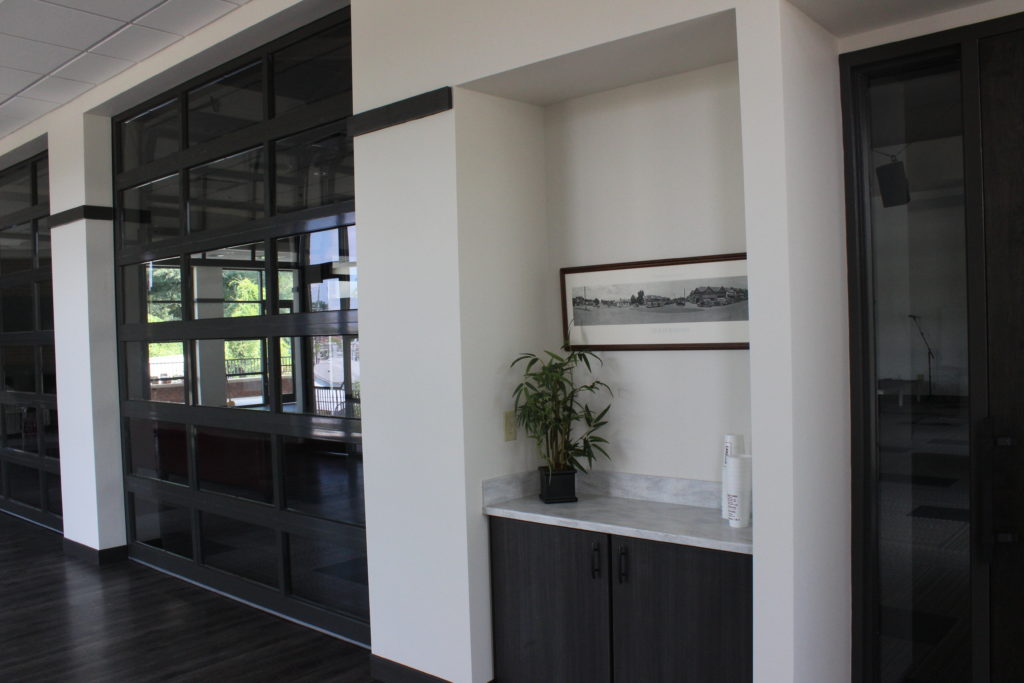 When the garage doors are down, they look great, but when up, they double the space of the room.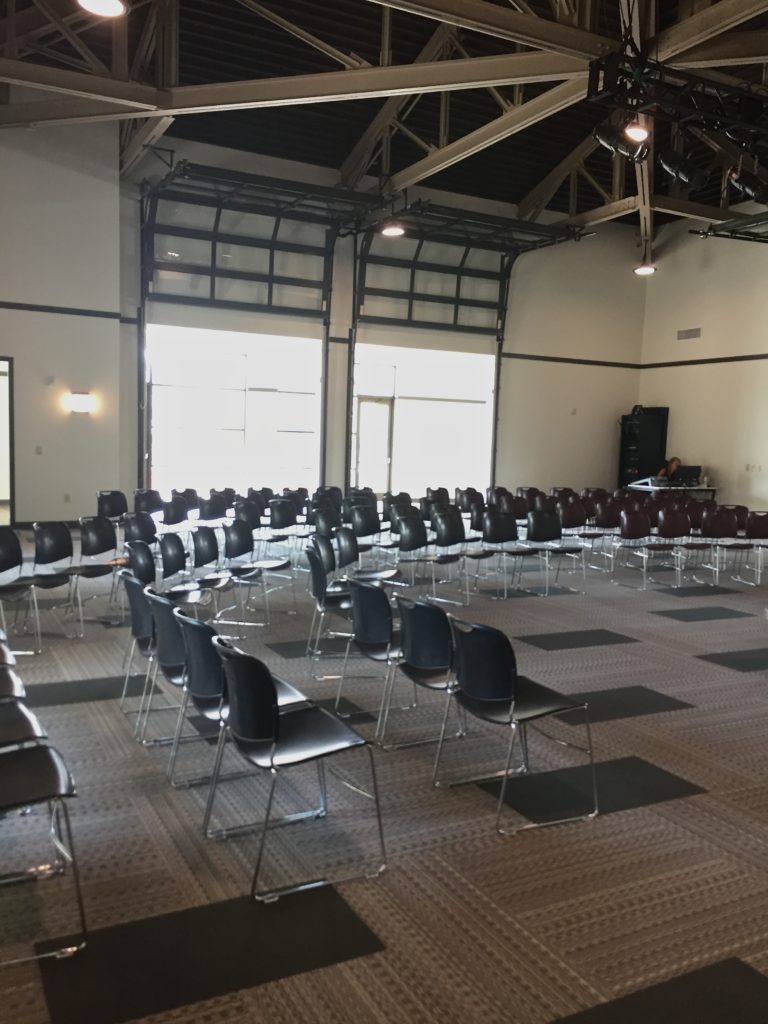 The center hall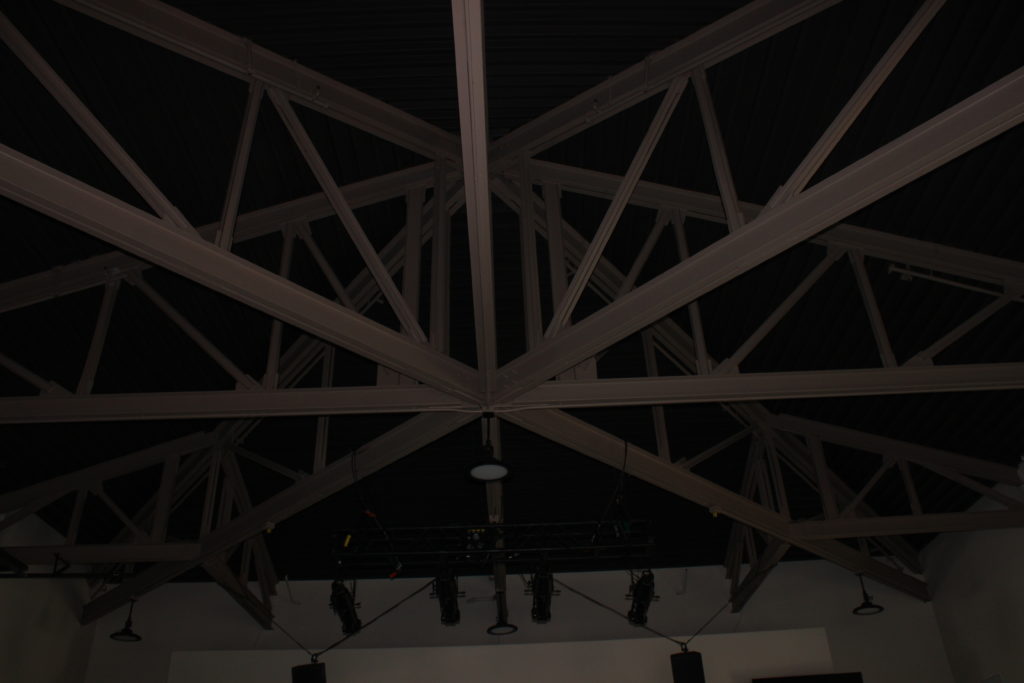 Look at the ceiling! WOW!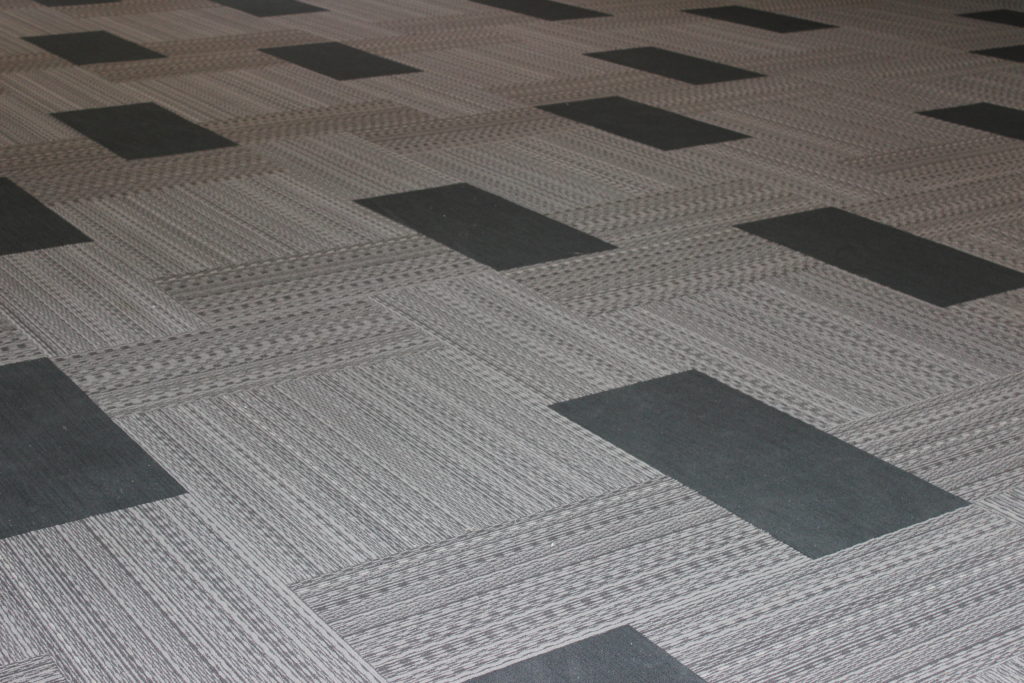 We needed carpet tiles for the floor to absorb sound but we also needed them to work as a dance floor too. The bonus is that it is beautiful!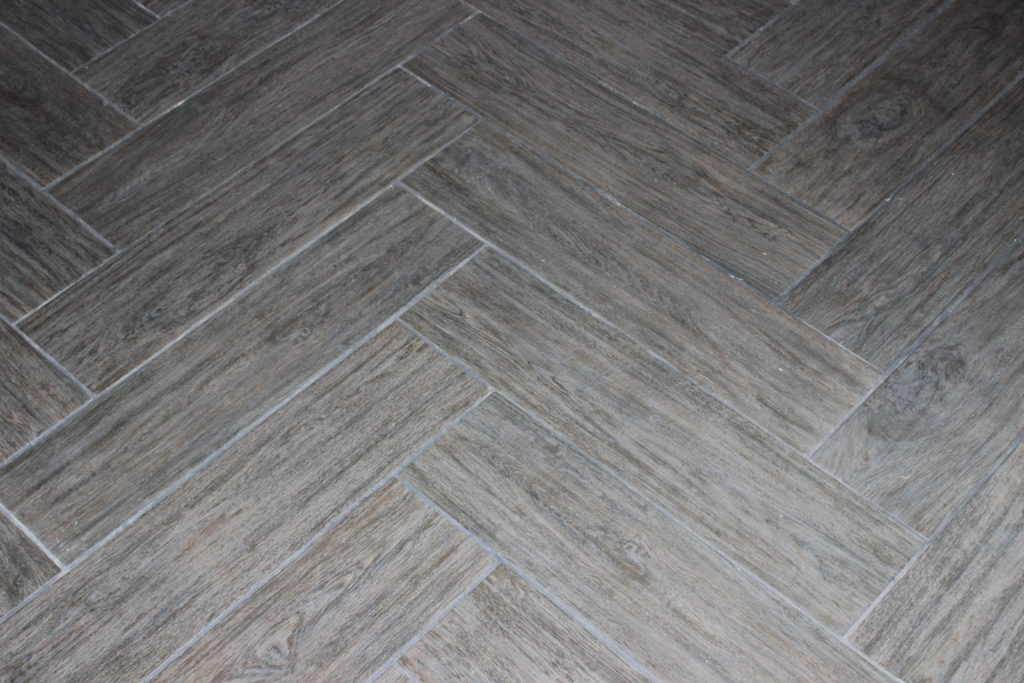 In the utilitarian spaces we used this tile to compliment the other flooring choices while adding interest with the pattern.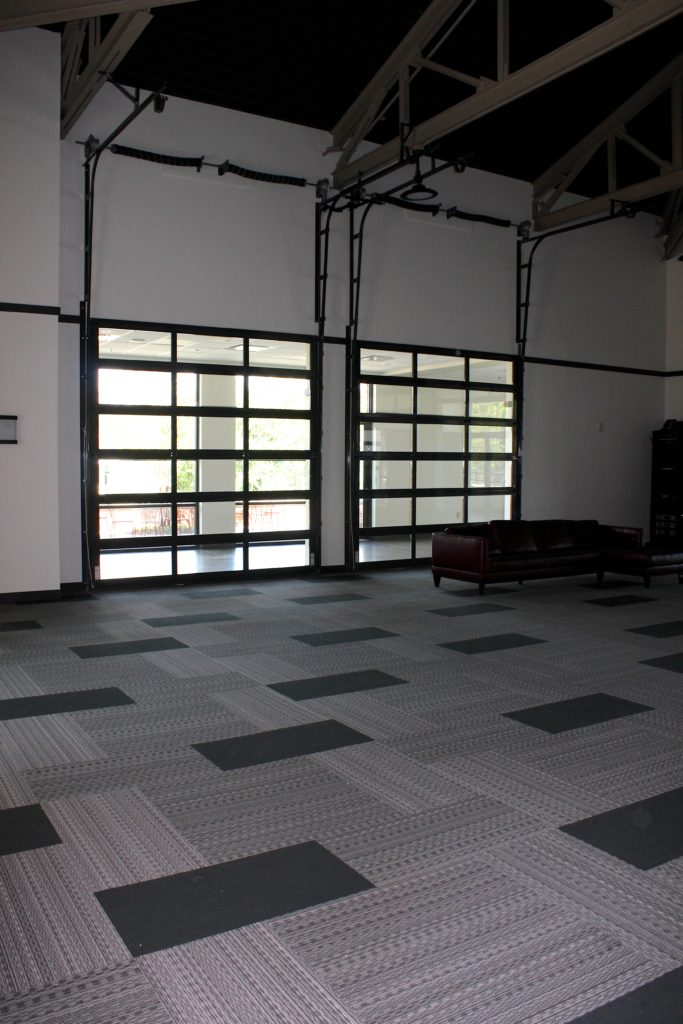 Every fall, they hold a kickoff to life in the south. They teach new students to tie  bow ties and to shag. They are treated to shrimp and grits and endless sweet tea. This space will provide them all the room they need!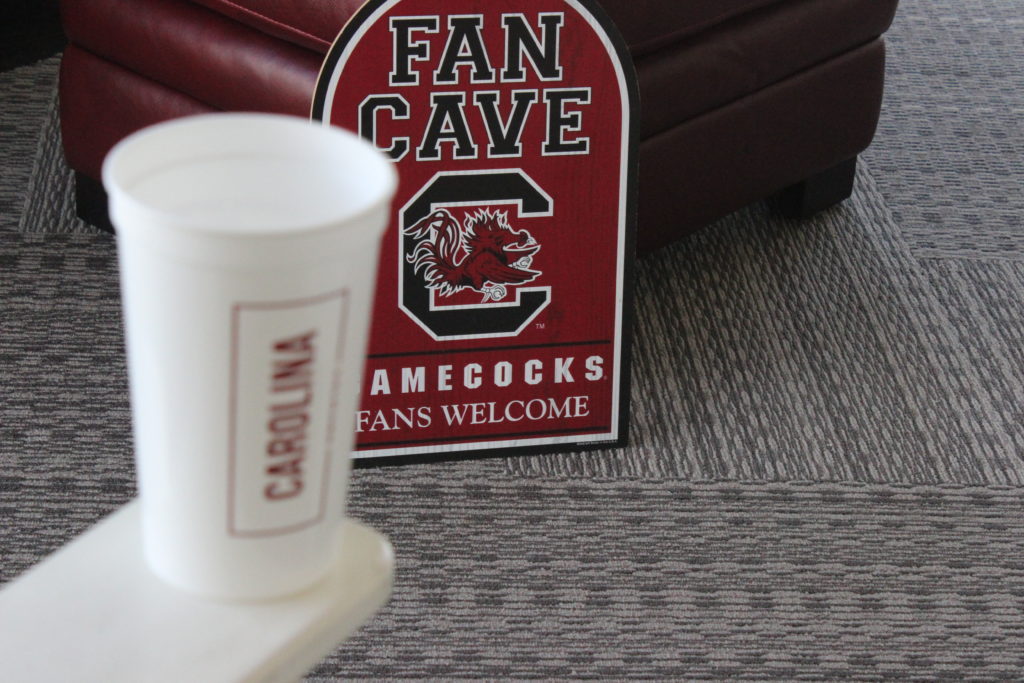 Hundreds of these cups have already been handed out!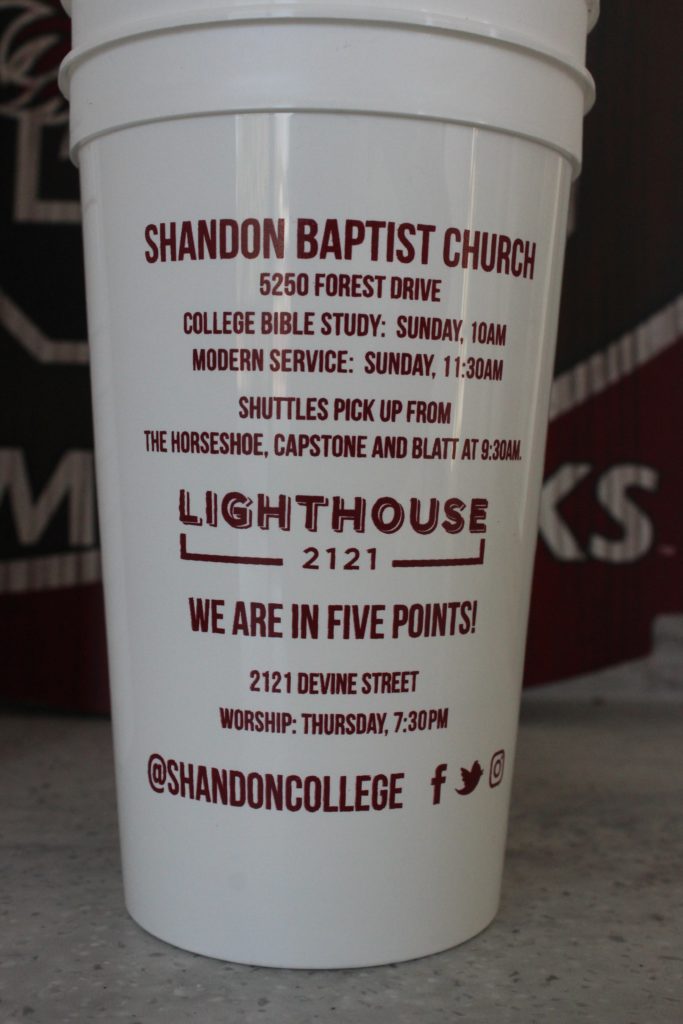 The outside space is just as welcoming!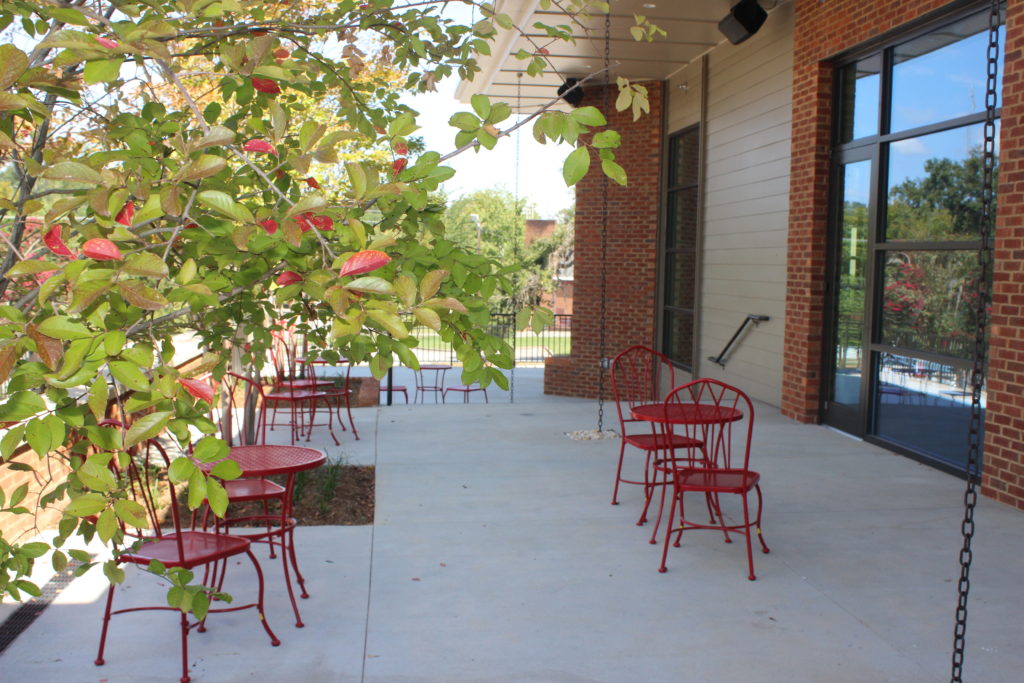 This is an awesome entertaining spot!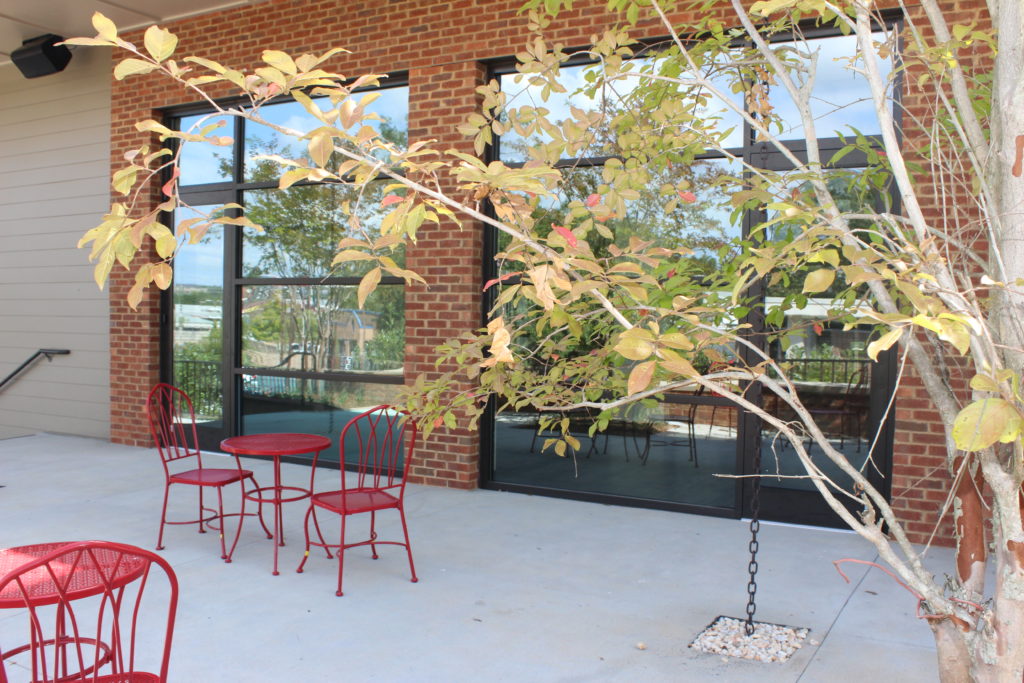 This Building is one I am super proud of! Hood Construction did an amazing job! Stevenson and Wilkinson were wonderful to work with as well! Thanks to all for letting me be a part of this incredible project!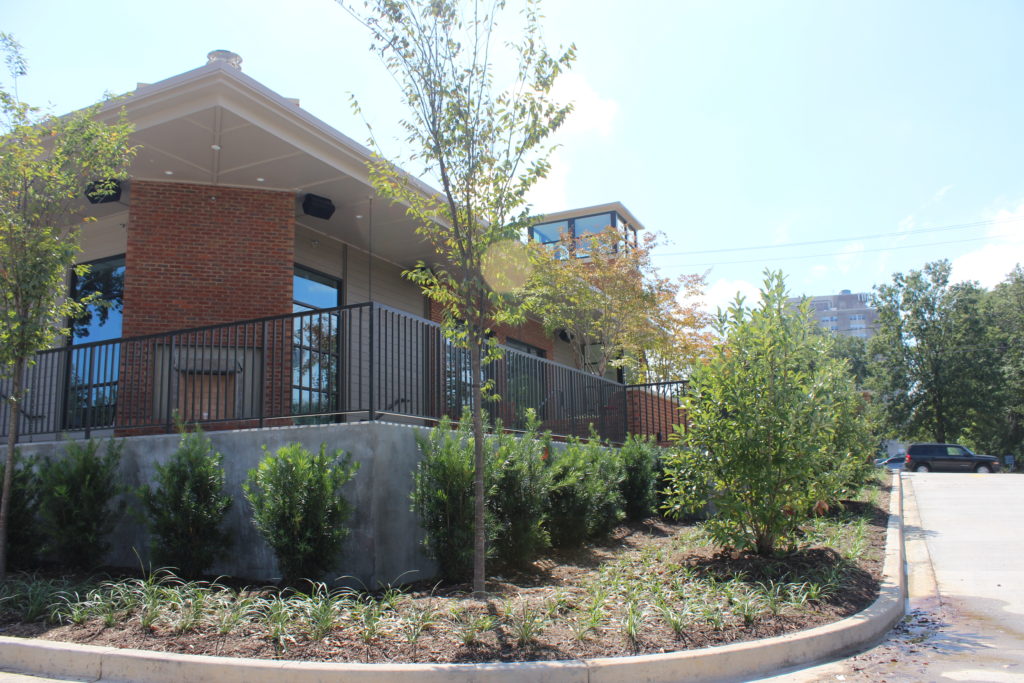 Dick Lincoln, Head pastor of Shandon Baptist, said, " We can not generate light, but we can reflect it".  My prayer would be that many leave this building reflecting God.